4 tags
Update 5/1/13
Sure, sure.  Busy.   "Busy"…the throwaway word I use when aaaaaaaaah—-Idontwannatalkaboutit. There are tons of things I can't mention regarding some projects I'm working on, and some things I can talk about regarding some projects I'm working on but also choose not to go into detail about.   This is all I can say… Music video for our...
4 tags
4 tags
Update 2/29/13
Mentally overwhelmed.  Sorting things out.   My "final draft" for As the Crows Fly has been completed.  I use quotations because I tend to rewrite a lot while we're shooting.  Actors love that (sarcasm).  "No, no.  You know how you had that whole thing memorized?  Forget that.  You now have a 3 page monologue.  We shoot in an hour." As the Crows Fly is about 120...
1 tag
7 tags
Dignitary Loss by Julie Pepin
Preview photo of our band Dignitary Loss by the talented photographer/actress/amazing person overall Julie Pepin.  Here's a demo I made for Dignitary.  It's about Peg Entwistle.  Most of our lyrics deal with the supernatural and the occult.  I want to eventually make an entire album with songs about Golden Age celebrity deaths.  Here's the first step in that direction.  I...
3 tags
My Top 10 Criterion's on Hulu
I'm not even gonna try to name my favorite Criterion movies.  My brain doesn't work that way.  But I will make some recommendations… Posting this a little late but this weekend Hulu has a ton of Criterion films (including some not available on DVD) streaming for free.  Yeah, those annoying ads pop up every once in a while that ruin the entire flow of the films but if you sign up...
3 tags
More Crows Publicity Stills
Happy to share some more photos from our Crows press kit.  More stills of Julie Pepin and Joe Halter as June and Owen.  Chuck is Lucifer.  Photos by Amberlie Bankoff.
5 tags
6 tags
Power Violence Outside of Infest Show
Sunday - Ammo shot Joe Halter and Julie Pepin for our pitch packet, how they'll "roughly" look as Owen and June in our upcoming flick As the Crows Fly.  I say roughly because their hair is going to change and certain wardrobe elements swapped around.  But sure enough, they looked like dirty squatters. We had been capturing stills for a couple hours and wanted some 'zza....
5 tags
Recommendation: The Earrings of Madame de. . .
The Earrings of Madame de… (1953) Directed by Max Ophüls Starring Charles Boyer, Danielle Darrieux and Vittorio De Sica In late 19th century France, the wife of a wealthy general sells the earrings her husband gave her to pay off some debts… This flick grows on me every time I watch it.  I love it.  Watch the opening scene and you're hooked.  I caught Paul Thomas...
4 tags
Update 12/30/12 - Year End
Deep into drafting As the Crows Fly.  We were supposed to be shooting in November but I'm trying to perfect a few things (300000 drafts in!).  Crows is still gonna be brutally macabre but the first half is a slow-burner…a thriller with Hitchcockian elements.  I'm even playing a nod to the "wrong man" genre. I was able to obtain a copy of Alfred Hitchcock's...
2 tags
4 tags
Recommendation: Törst
Törst (1949) (aka Thirst) Directed by Ingmar Bergman Starring Eva Henning, Birger Malmsten and Birgit Tengroth A couple in a bad marriage travel back to Stockholm after a trip to Italy.  Ah, man-oh-man-oh-man.  Let me shed some light on how I feel about Bergman.  He was a genius.  Tough to digest.  But a genius.  I'm far from obsessed with him but I admire what he's done. Side...
3 tags
Drafting, But Not Politely.
This song is basically what As the Crows Fly is going to feel like. Einsturzende Neubauten - Tagesschau-Dub This is what it's going to look like. I'm casting.  Send me headshots.
4 tags
Recommendation: Il Posto
Il Posto (1989) Directed by Ermanno Olmi Starring Sandro Panseri, Loredana Detto Young Domenico ventures from his small village in search of employment. I watched two Ermanno Olmi movies in one day and was wondering why I'd never seen any of his films before.  Out of the two, Il Posto is the one I connected with.  This movie offers a world that I just want to be a part of.  Those are my...
5 tags
Jerry Powell Screening in LA
I am so goddamned excited for people to check out the new and improved version of Jerry. I don't think I've mentioned that on here but, oh, yes, Jerry Powell and the Delusions of Grandeur has been accepted by the Hollywood and Vine Film Fest.  I made some trims, this is my favorite cut of the movie and it will remain this way, some dubbing issues have been cleaned, and it's...
7 tags
Goostav Makoolav
Can't say much at the moment, except THIS: The 45 Grave/Dignitary Loss show was a blast.  You can view some photos of us here.  Below is my attempt at Cesare from The Cabinet of Dr. Caligari. Also we have two unmastered recordings we did with Joel Jerome ("Demon Beside Me", "Dark Circles") up on our Dignitary Loss Reverb Nation page.  Outlining the music videos for...
1 tag
3 tags
Update 10/22/12
Just finished a Zora in Desire rewrite (and the film is going to be retitled), cleaned up the Over the Moon script a bit, and drafting …Crows.  As the Crows Fly is going to start shooting in November. Met with Paul Elia yesterday to discuss Over the Moon.  What we're going to do is shoot the opening scenes first to hand off to the prospective financers we have lined up.  Which...
1 tag
5 tags
Recommendation: Casualties of War
Casualties of War (1989) Directed by Brian De Palma Starring Michael J. Fox, Sean Penn, Don Harvey, John C. Reilly During the Vietnam War, a soldier finds himself the outsider of his own squad. Forget that this is a war movie.  Brian De Palma made it, and this is when he was still making good movies, so you know you're gonna be rewarded.  Here you're following five soldiers and...
2 tags
5 tags
Recommendation: The Testament of Dr. Mabuse
The Testament of Dr. Mabuse (1972) Directed by Fritz Lang Starring Rudolf Klein-Rogge, Otto Wernicke and Gustav Diessl A new crime wave grips the city and all clues lead to the nefarious Dr. Mabuse, even though he has been imprisoned in a mental asylum for nearly a decade. [[MORE]] Incredible sequel.  I mean, INCREDIBLE sequel.  The amazing thing about this movie is that it's amazing....
3 tags
On to the Next
Done.  Done.  Done.  Fastest script I've ever written.  And over 12 drafts.  I think I'm gonna stick with Over the Moon for the Bill Mosscone story.  Squeezed that motherfucker into a 130 pages.  When it comes to my stuff, that whole a minute equals a page of screen time jazz doesn't count.  Non Compos Mentis was 136 pages.  The movie is 103 minutes.  And that thing's known...
2 tags
12 tags
Recommendation: Un Flic
Un Flic (1972) Directed by Jean Pierre Melville Starring Alain Delon, Richard Crenna, Catherine Deneuve A cop persues a group of career criminals who have just robbed a bank. Jean-Pierre Melville was the master of French crime cinema.  Bob the Gambler and Le Samurai are some of the coolest films ever made.  Le Doulos is noir paradise.  Even when he veered off the genre, he was in top form...
1 tag
3 tags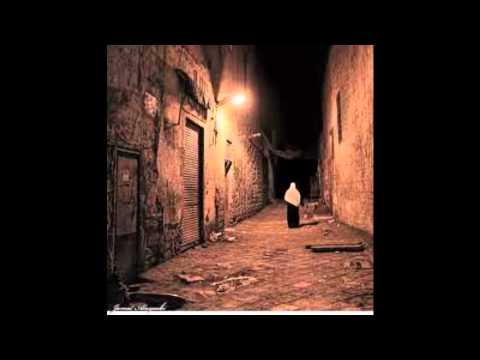 7 tags
Screenwriting & Bill Mosscone
106 pages into my still untitled Bill Mosscone spin-off script.  On my 8th draft.  Might be my best script.  I've got a few working titles King of Swing, Over the Moon, Direct from the Bar… Since I won a "Best Screenplay" award for Non Compos Mentis (there's that 'best' title again; refer to this) I've been asked to share some insight into how I write ('cause everyone follows their own...
10 tags
9/26/12 - Updates
Our band Dignitary Loss has finally recorded some studio tracks (no more bedroom demos).  Joel Jerome's producing.  They sound amazing.  Knocked out instruments and vocals in a day.  4 songs done and ready for mixing.  We have a lot of material (over 30 songs at the moment).  So this was a long time coming. Also good to announce that Dignitary's playing with 45 Grave on Halloween.  16-year...
8 tags
Recommendation: Pickpocket
Pickpocket (1959) Directed by Robert Bresson Starring Martin Lasalle, Marika Green A character study of a young criminal addicted to picking pockets. [[MORE]] I always mention how Robert Bresson is an acquired taste.  I'm reading Scorsese on Scorsese (if you're even remotely a fan, read this) and he mentions how he has a hard time enjoying Bresson's films.  I'm sure that opinion is...
5 tags
Recommendations: Two by Sacha Guitry
The Story of a Cheat (1936) Directed by Sacha Guitry Starring Sacha Guitry, Marguerite Moreno Life story of a charming scoundrel [[MORE]] Sacha Guitry was a genius. Guitry was a playwright who pretty much opposed film and when he fell into the medium really pushed the boundaries of what it could do.  His films are STILL ahead of the time and he was cranking these out mainly in the '30s (usually...
5 tags
Reviews for Non Compos, Wayside, & Spirit Vine...
A few reviews have been popping up. What I dig about reading Josh Samford's reviews are that he's being honest, got Wayside, and nailed all our influences.  Rogue Cinema - By the Wayside (Josh Samford) "Within By the Wayside there is a definite affinity for the bebop style of the 1960s. Whether intentional or not, the movie does show a sentiment for the past, and it is a...
7 tags
Sight&Sound Greatest Films Poll
I don't believe there is one great film that's better than the rest. So top film lists are pretty much nonsense.  I understand if you're going to make a top 25 most popular film noirs or what have you.  But Top 250 Greatest Films of all time?  Who's to say what's great over the other thing?  That's bullshit.  Absurd. Sight and Sounds has just published "The Greatest Film Poll: The 250 Greatest...
1 tag
Recommendations: Giraffes in My Hair & RASL
Giraffes In My Hair (2009) Written by Bruce Paley Art by Carol Swain Every time I wind up at the library and hit the graphic novel section I come home with over 20 books.  I just see something that looks cool and I grab it. Giraffes in my Hair caught my eye.  Something about a "Rock and Roll" life on the cover.  I never read the back of book covers, and judging from the dude on the front cover...
3 tags
Fru-Fru-Frustration!
Yeah, you can be a guerilla filmmaker 'cause it's your passion and it's what you do and you can be creative as much as you can be 'cause you don't have a budget or much of a crew, and you can keep cranking out films out of obsession but you are absolutely, positively FUCKED when in it comes to legal aid.  Problem with being a filmmaker is that you gotta be a business person as well to actually get...
1 tag
Recommendation: La Bête Humaine
La Bête Humaine (1938) Directed by Jean Renoir Starring Jean Gabin, Simone Simon, Julien Carette [[MORE]] This flick is a different sort of beast.  Pun intended! The first time I watched La Bête Humaine I was actually aloof.  I passed out.  Goddamn food coma.  But, anyway, there was something disjointed about the film.  And I wasn't buying the principle character's terrible...
1 tag
Recommendations: La Joven & The Landlord
Getting this out of the way.  I've been on a Buñuel kick this year.  Had never seen La Joven (aka The Young One).  And I was wondering why he would make an American picture (his other being Robinson Crusoe).  There's no other place this story could have taken place.  This is in line with Polanski's Knife in the Water for me.  [[MORE]] My favorite horror movies don't have a score.  This...
1 tag
Recommendation: Polanski's "Claustrophobia...
Repulsion.  I think this was my first exposure to Polanski.  I was really young.  And the movie confused the hell out of me.  I watched it several times since then, I still didn't get it.  I think now it's brilliant.  And that cinematography - wow.  With this, Knife in the Water, and Cul-de-Sac Polanski could have stopped and have still been branded a wizard.  Yeah, that's...
1 tag
Not saying much for now but take these clips, mesh them, and you'll get a hint of my next feature.
1 tag
The Master on The Master
I can hear Scorsese discuss film for hours. I am a huge Federico Fellini fan.  I do this every 3-4 years but I've been re-watching a handful of my favorite films of his; the early stuff: Variety Lights, The White Sheik, La Strada.  I can actually watch every picture up to (and) 8 1/2 any day of the week, over and over and be completely mesmerized.  Tho, for as big of a fan as I...
1 tag
1 tag
1 tag
Recommendation: Kiss of the Spider Woman
Kiss of the Spider Woman Political prisoner Valentin Arregui and homosexual pederast Luis Molina share a prison cell in this fantastical drama. - All Movie Been wanting to catch this since as far as I can remember.  One of those pictures that keeps slipping my mind and…bam!…there it was at the library.  The movie's absorbing.  Close to perfect since there was some unnecessary...
5 tags
Yonkers Daily Voice
Screenings were dead, as predicted.  But got two awards and a decent write-up with some incorrect facts.  LA Filmmakers Score Big at Yonkers Festival L-R: Marisa, Joe, Dan, and I receiving our awards.  ;  This was actually unintended.  It makes me want to to pull off some sorta Breakfast Club sketch. Presto.
Weekend
I want to thank everyone for their support. EVERYONE.  Seriously.  Mind blown that I won an Outstanding Direction award and that Wayside won Best Feature at the Riverlight Film Fest.  Just got back from Catalina (additional thanks to Mark & Wili Israel for being more than amazing hosts and Jackie for the invitation).  Off to NY tomorrow.   Here are some photos taken by Ammo, Jalise, Jackie,...
3 tags